Bass Village ist am Start!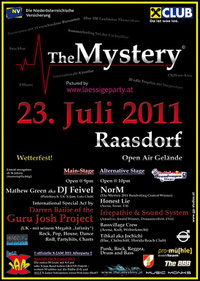 Auch heuer sind wir stolz wieder beim Mystery mit dabei zu sein! Dem Event im Weinviertel! Bass Village wird euch auf der Alternative-Stage um 2:00 - 3:30 Uhr mit feinem drum&bass +mehr einheizen! 
Wir freuen uns auf euch - get in or get out of the way!
weiter Infos unter www.the-mystery.at